Welcome to Vista Service Group
To View Full Screen, Click The Lower Right Corner of Video While Viewing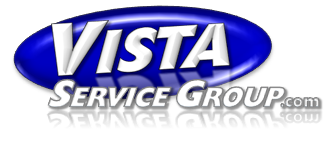 Attorney Harry Borders
Has An Important Message For You
[wpevp id="evp-9bba109e1299a9dc8563be39e67631d1-wrap" class="evp-video-wrap" src="http://5murl.com/evp/framework.php?div_id=evp-9bba109e1299a9dc8563be39e67631d1&id=aGFycnktYm9yZGVycy1vbi12c2ctMS5tcDQ%3D&v=1306932451&profile=default" init="aGFycnktYm9yZGVycy1vbi12c2ctMS5tcDQ=" /]
Member Benefits
in addition to Member Only Services:
FREE Vista Service Group Membership Card (priceless)

Think of it as your Triple A Card for Your Real Estate

Gives You Peace of Mind

Gives You All Contact Information To Use On The Go

FREE "Landlord On Vacation" Service ($100 Value)

Simply Forward Your Calls to Vista Service Group

1 Calendar Week Service Per Year, Up to 10 Units

FREE Access To Online Rental Application ($50 Value)

Members may use the fill in the blank online application

Landlord Training
Tenant Finder Service™ Set Up Fee Waived ($85 Value)

Member Access to VistaServiceGroup.com

Email Updates and Promotions

Discounts on LIVE Training Events

Member Discount on 5mWebsites.com

Power Lunch Training Series with Mike Butler and Attorney Harry Borders

$100 Discount www.GreatInvestorCruise.com
REFERRAL REWARDS Program Gives You More!
Earn DOUBLE Rewards Points for Your Referrals
Plus ALL Of The Great Services and Training!
What Happens After I Sign Up?
You will get an email to verify your email address.
You will receive, review, and sign Your Vista Service Group Membership Agreement. (This is required by Kentucky Real Estate Commission)
Update Your Contact Information and/or Your Company Information.
Vista Service Group will review and must approve your application.
Once Approved, You Can Begin Enjoying Your Member Benefits!
Join Now!
Annual Membership Reg. $79
Limited Introductory Offer
Only $35
Tagged with: Collections • Evictions • Inspections • Member Benefits • Member Discounts • Membership • Membership Cards • Move Out Inspections • Photos • Rental Applications • Section 8 • Service Calls • Set Outs • Tenant Chargeable Repairs • Work Orders
Filed under: Forms • Marketing • Move Out Inspections • On Demand Videos • Rental Applications • Repairs • Services • Set Out Squad Evictions • Tenant Finder Service • Training • Work Order
Like this post? Subscribe to my RSS feed and get loads more!